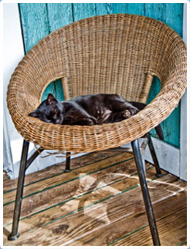 Contact Jardin Wicker
Call to discuss your wicker project.
We can be reached @ (925) 926 0342
Find us on Facebook — look for jardinwicker.
You can also e-mail us at info@jardinwicker.com — please feel free to send us a photo of your chair.
We look forward to working with you!
— Michelle and Jenny