For Sale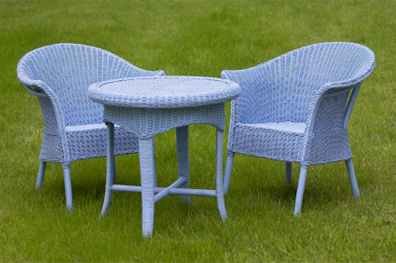 Jardin Wicker proudly offers fully restored authentic antique wicker furniture for sale. We have restored and revived many original period wicker pieces and suites. These include wicker couches, settees, rockers, chairs, side tables, and bassinets. We search out rare, one-of-a-kind pieces which we then expertly repair and restore for our clients to enjoy and fit into their home décor. Everything we offer is fully refurbished with custom painting, new cushions, and elegant antique finishes.
We are readily able to match custom colors for our clients. We use high-quality Benjamin Moore paints and employ a fine mist sprayer. We can also hand tint natural tone finishes for your piece in any desired color. We are delighted to offer these services with every wicker sale.
New pieces arrive monthly. > Click here to view.