What is Wicker?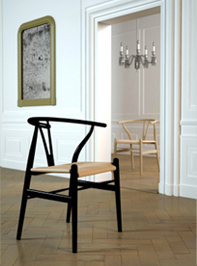 Wicker is a uniquely American tradition that dates back to the founding of our country. The first piece of wicker came to the colonies on the Mayflower. Wicker is designed and built to withstand the test of time. The wicker industry was fostered and further developed in the United States. The first company, Haywood Wakefield, dates back to the 1870's.
Wicker's popularity was in the Victorian era, which emphasized elaborate hand woven designs. It still has a place in American decor due to its innate beauty. It was made to last through many generations and be lovingly handed down as a family heirloom.
Hand caned chairs have a special place in our history. These chairs are intricately woven from Rattan peel. They are meticulously done by hand and each strand is tested for durability.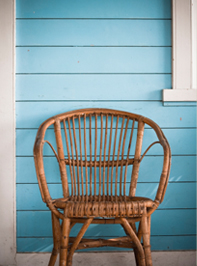 Rush seat weaving is made from a rolled fiber that is extremely durable as well as attractive. European immigrants brought this highly skilled tradition to America and kept it alive.
Splint weaving also utilizes rattan, but is made from the inner core of the plant. This style of countryseat creates a wonderful herringbone pattern modeled after the Shaker tradition.
Danish modern furniture from the 1950s emphasizes clean lines and high architectural style. Danish cord weave is a complex warp and weft weaving technique used to create seats becoming to these stylized, streamlined works of art.
As experts in our field, we take great pleasure in restoring one of a kind heirlooms to their original condition. Wicker is known for its comfort and timeless beauty. This American tradition of uniquely designed, eclectic and stylish woven furniture has found its place in many homes, offices, and outdoor living spaces and in people¹s hearts.